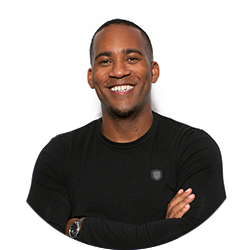 Ranzie Anthony
Founding Partner, Chief Creative Officer, Athlon
Ranzie is co-founder and Chief Creative Officer of Athlon, a design and technology company with offices in London, New York and Sofia.
He leads a team of 75 experts working at the intersection of user experience, branding, and technical innovation.
With over 20 years experience across digital design, brand strategy and advertising he helps leading brands accelerate digital transformation and product design programmes. Recent clients including Deutsche Bank, Nomura, Omega One, Interac, Motorola Solutions and ADP.
He is a regular industry speaker and has judged a number of design awards including D&AD and ADCE.