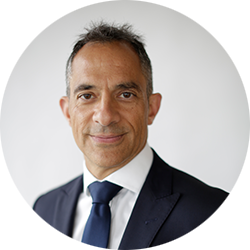 Hessam Khoshnevisan
Chief Information Officer
Hessam is Chief Information Officer, Information Services, at London Stock Exchange Group. Previously he was Managing Director, Head of Technology at FTSE-Russell.  Before joining FTSE, he was a Managing Director at Nomura and held a variety of senior roles -including 9 years as Head of EMEA Fixed Income Technology and 7 years as Head of EMEA Corporate Risk Technology. In the mid 1990s, he was at Credit Suisse – architecting, developing and project managing Trading and Risk systems.
Hessam started his career as a Software Engineering Lecturer at Imperial College whilst providing Technology and Management Consultancy to clients in Software and Financial Services industries. He has a PhD in Computer Science from Imperial College and an MBA from Imperial College Business School.